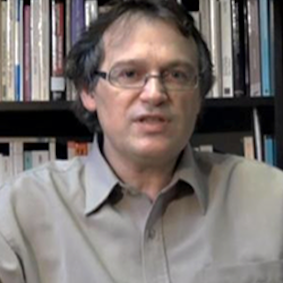 François Mabille

François is a political scientist specializing  in the study of international relations, conflicts and especially the role of religious players in geopolitical issues. He has studied political science at the Paris Institute of Political Studies; history and religious anthropology at Paris IV Sorbonne; economic wars at the University of Marne-la-Vallée.
He became a lecturer at the Faculty of Social and Economic Sciences of the Catholic Institute of Paris in 1998 and founded the Research Center on Peace with Joseph Maïla. In 2005, he became Dean of the Faculty of Economic and Social Sciences. He has founded several masters and created the Ethics and Finance Chair. In 2010, he joined the Catholic University of Lille (Faculty of Law).
He was a researcher at the Interdisciplinary Centre for Religious Facts (CEIFR-EHESS) from 2000 to 2008. In 2011, he became researcher in the Groupe Religions, Societies (GSRL) at the EPHE (CNRS). He has taught at the universities of Marne-La-Vallée, Créteil, Evry, EHESS, HEC, ESSEC, the University of Uppsala, Setton Hall University, Notre Dame University. Since 2016, he has been Secretary General of the International Federation of Catholic Universities (IFCU), which gathers 226 universities in 56 countries around the world.
His interest in forecasting follows his association with the Peace and Conflict  Department of Uppsala University managed by Peter Wallensteen, the work done within GMAP (Global Mutations Analyses and Prospective ) and with Notre Dame University (Kroc Institute on Conflict Prevention and Peace); the last 4 years, he has worked with the Chair Raoul Dandurand (UQAM – Canada). In France, for 20 years, he has collaborated with the Charles Léopold Mayer Foundation.
This interest is reflected in many publications, and in the work on Early Warning and Conflict Prevention for the Organisation internationale de la Francophonie; for the Ministry of Defence (through the Foundation for Strategic Research), the Ministry of Foreign Affairs (Prospective Department), for the DARPA (USA). Within GMAP, François Mabille is one of the main contributors to future oriented studies and to training seminars in forecasting.
https://www.linkedin.com/pub/mabille-fran%C3%A7ois/2b/331/9b7